Move Gallbladder Stones Without Operation
Overview
Are you looking for a solution to remove your Gallbladder Stone naturally? Then you are on the right page.
The first thing we need to know is what is a Gallbladder or a Gallbladder Stone?
The gallbladder is a little organ that gathers bile juices and green and yellow juices in the bladder. The juices help to digest food in the human body. They use the liquid to make a pulper of the food and help you to digest it.
The gland is located on the upper right side of the abdomen.
Gallbladder stone happens when there is a lot of cholesterol in the juice. It also can happen if there is too much bilirubin in your bile juice. The average size of a Gallbladder stone is more like a marble. But it can change for different patients. Some patients experienced a 'golf ball' size stone in their gallbladder. The stone is also known as the Gallstone.
Sometimes there is just a single stone in the bladder but at the maximum time, there is more than one stone in the gallbladder.
Is it possible to Remove a Gallstone Without surgery?
People think that surgery is the only option to treat Gallstones. But that is not true. Doctors use several therapies and remedies to treat Gallstones nowadays. Here's a brief description of those treatments.
1. Bile thinning
In the first stage, Gallstone is curable by several medicines. Chemicals like ursodiol and chenodiol can cure Gallstones. The pharmacist uses those chemicals in the pills. Those chemicals make those biles thinner and cure Gallstone.
2. Shock Wave
As for kidney stones, doctors also Break Gallstones by the shock wave. Shock waves especially can break small gallbladder stones. The therapy can help you only if the stone is less than two centimetres.
3. The MTBE Injection
The therapy includes injecting methyl tertiary butyl ether into the gland. The chemical dissolves the Gallstone. But the main factor of this treatment is the side effect. This can cause heavy burning during the operation.
How to Get Rid of Gallstones Naturally
Apart from medicines, surgeries, and therapies, some natural treatments can help you to cure gallbladder stones. It is best if you go through the natural process with the Medicines. If you want to avoid the surgeries this is the best path to treat your Gallstones.
1. Apple juices
Some doctors suggest drinking apple juice for the treatment of Gallstones. It may soften the stones and make them easier to cure.
2. Apple Cider vinegar
Apple cider vinegar or Acv cleans your body and detoxifies it.
3. Yoga
Yoga is a remedy for many diseases. One of them is Performing yoga regularly can decrease the cholesterol level. Cholesterol is the main reason for Gallstones. Decreasing it can help you treat gallbladder stones.
4. Acupuncture
Like yoga, acupuncture also can help you to treat the Gallstone. The process helps to boost blood circulation. For Gallstone, it improves the bile flow and restores the whole function.
What happens if Gallbladder stones are not removed?
That is not a good idea to leave your Gallbladder untreated. You can choose medicine or normal therapy over surgeries. But don't leave it untreated. It can be life-threatening.
It can cause inflammation or infection in the pancreas areas or gallbladder areas. It also can take the shape of gallbladder cancer. Although this type of cancer is not very harmful it may spread to other organs. As a gallbladder tends to burst out, it is very easy and life-threatening to have gallbladder cancer.
Do I need Surgery for Gallstones?
It is the most common remedy to have surgery for Gallstone. But you can have a natural process or medical surveys to Remove your gallstones.
What to Eat to Dissolve Gallstones?
Few foods will help you to dissolve Gallstones. It is best if you take medicines while having this diet. Here's the list.
1. Green vegetables and fruits
Vegetables and fruits are always best for your body. But there are some specific vegetables and fruits that help you to dissolve your gallstones. Foods that contain Vitamin B, Vitamin C, and calcium are best for patients with gallbladder stones. Citrus fruits like lemon, orange, different types of Bell peppers, and leafy Vegetables are helpful to reduce gallstones.
2. Foods contain Fiber
Foods that are enriched with fiber are important for patients with Gallstones. You can eat nuts, seeds, and vegetables to treat gallstones.
3. Dairy product
Although fat can increase the chances of having gallbladder stones, still you can eat milk. Milk is really good for your health. You can also replace milk with soy milk, almond-mi, etc.
4. Proteins
Although Mutton or sea foods are the main sources of protein, they also can be harmful to your body. You can replace red meat with Soya Bean, tofu, beans, etc. They also contain protein and are very good for your health too.
How Oasis Clinic (Dr. Aditya Kulkarni)can help in Gallbladder Stones
He is very intelligent and smart and also very down-to-earth. He has over two thousand happy customers. He is a specialist in Esophagus Cancer, Stomach Cancer, Pancreas Cancer, Liver Cancer, Colon Cancer, Rectal Cancer, Gallbladder Cancer, Weight loss therapy, Robotic Surgery, etc.
He performs robotics Laparoscopic surgery to get rid of Gallbladder stones. He also treats weight loss therapy which is also a path to reducing Gallstones. Cholecystectomy is also a therapy for gallbladder stones.
So if you have the symptoms of the gallbladder, you can take help from that article. If you need medicines for it, you can contact Dr. Aditya Kulkarni. Not only will he treat you with his therapies, but he also can suggest to you many Natural processes and diets.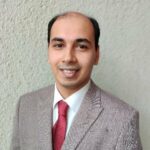 Dr. Aditya Kulkarni
MS, DNB, FRCS, MCh (Surgical Gastroenterology & GI Oncology)
Dr. Aditya Kulkarni is a Consultant of Laparoscopic and Robotic Gastrointestinal, Hepato-biliary-pancreatic, and Cancer Surgeon at the renowned Oasis Surgery Clinic Pune.