What Is The Cost Of Hiatus Hernia Surgery In India?
As a medical condition, a hernia is characterized by the bulging or tearing of the inner abdominal wall as a consequence of the muscular layer becoming weaker. This may occur as a result of weakened abdominal muscles. When the weak wall starts to push through, and a section of it slips into the sac, the result is a horrible agony because of the pressure that builds up.
Some hernias may be helped to regress into the abdominal wall with manual pressure progressively. However, certain hernias might lead to more serious complications, such as the necessity for surgery rather than just applying pressure manually or the inability to be treated.
Who's affected by Hiatus Hernia?

Weakened muscular tissue that permits your stomach to protrude through your diaphragm results in a hiatal hernia. Sometimes the reason why this occurs is unclear. A hiatal hernia, however, might result from:
Alterations to your diaphragm as a result of aging
Injury to the region, for instance, after trauma or certain surgeries
Having an exceptionally big hiatus at birth
The pressure is applied repeatedly and vigorously to the nearby muscles, like while exercising, vomiting, coughing, lifting heavy objects, or straining during a bowel movement
People with Hiatal hernias are more likely to be:
Types of Hiatus Hernia

Hiatal hernias come in four basic categories, including:
Sliding Hiatal Hernia: One of the most typical forms occurs when the diaphragm allows your stomach and lower section of your esophagus to move into your chest.
Fixed Hiatal Hernia: This is more severe than a sliding hiatal hernia and is also known as a paraesophageal hernia. In this instance, your esophagus and stomach are located where they should be. Still, a portion of your stomach squeezes through the diaphragm's hole, or hiatus, and resides adjacent to your esophagus. Your stomach can feel constricted if you have a fixed hiatal hernia, which would lead to a reduction in blood flow.
Sliding and fixed hernias combined: The gastroesophageal junction and the stomach are herniated when these two hernias combine, herniating above the diaphragm.
Stomach or Other Organ Herniated into the Chest: Other organs, such as the colon, small intestine, and spleen, may herniate into the chest in contrast to the stomach.
Cost of Hiatus Hernia Surgery in India
Three alternative approaches may be used to treat hernias. Open hernia surgery is the first option, and a larger incision is expected. Laparoscopic hernia surgery is the second option; in this scenario, the incisions would be quite small. Robotic hernia surgery is the third form of surgery. This is the most advanced and minimally invasive type of hiatal hernia surgery. Because of this, the price of the operation will change based on the kind of treatment intended for you.
The length of time you will need to stay in the hospital will also affect how much the therapy will cost. The range of hernia surgery ranges between Rs 30,000 and Rs 2.8 lakhs, with the lowest price being Rs 30,000. In accordance with your health status and the kind of room you select, the hospital will provide you with an estimation.
However, based on a couple of the following variables, the cost of hernia surgery in India may change:
Admission fee
The patient's age
The bodily part that will be treated
The patient's health condition
Procedure for the scheduled operation
Postoperative issues that are related
Surgeon fee
Type of hospital
The room that you chose to get into
Cost of Hiatus Hernia Surgery in Major Cities of India
The estimated cost of Hernia Surgery in India's major cities:
Cost of Hiatus Hernia Surgery in Bangalore: Approx. Rs.55,000 – Rs.1,10,000
Cost of Hiatus Hernia Surgery in Delhi: Approx. Rs.55,000 – Rs.2,60,000
Cost of Hiatus Hernia Surgery in Mumbai: Approx. Rs.55,000 – Rs.3,30,000
Cost of Hiatus Hernia Surgery in Gurgaon: Approx. Rs.55,000 – Rs.1,10,000
Cost of Hiatus Hernia Surgery in Chennai: Approx. Rs.55,000 – Rs.2,00,000
Cost of Hiatus Hernia Surgery in Hyderabad: Approx. Rs.55,000 – Rs.2,00,000
Cost of Hiatus Hernia Surgery in Pune: Approx. Rs.55,000 – Rs.2,00,000
Cost of Different Factors Affecting the Hernia Surgery
Price of several variables impacting the cost of hernia surgery:
Cost of pre-procedure tests: Around Rs. 4,000–Rs. 5,000 for a
standard health examination
Surgery price: About Rs.55,000 to Rs. 1,10,000 (tends to vary
depending on the region of the body to be
treated)
Cost of the mesh utilized: Around Rs. 2,000 to Rs. 35,000 (Mesh use is optional)
Cost of a follow-up consultation: Around Rs. 600 for a single session
Cost of postoperative care: Around Rs. 2,000–Rs. 3,000
Day-care (hospital stay cost): Around Rs. 3,000– Rs. 6,000 for a 1-2 day hospital stay
Facilities Provided by Oasis Clinic for Hernia Surgery
In India, Oasis Clinic provides one of the best facilities for hernia surgery. These hospitals feature cutting-edge facilities that provide their patients with a comfy environment. The majority of hospitals provide their patients with the best attention and medical treatment possible. Both the medical professionals and the nursing personnel at these institutions are well qualified and capable of providing excellent patient care. These hospitals provide patients with clinical treatment that meets worldwide standards thanks to good management and nursing personnel.
Hospital facilities for hernia surgery include:
Consultations with surgeon one-on-one
Nursing professionals with expertise and training
24-hour emergency ambulatory facilities
Contemporary infrastructure
Setting up a route of transportation
Private lodging suites
Food and lodging for the patient and their family
Foreign exchange facility
FAQs
1. Is Hiatus Hernia a serious surgery?
Hiatus hernia repair is a major operation. After the operation, you will require considerable time to recover and become well. You should be able to return to your usual activities earlier than 10 to 12 weeks. For instance, as soon as you are no longer dependent on narcotic pain medication, you will be able to resume driving.
2. What doctors take care of Hiatus Hernias?
Suppose you have been given a diagnosis of hiatal hernia, and your symptoms continue to plague you after making adjustments to your lifestyle and beginning treatment with medicines. In that case, you may be sent to a physician (gastroenterologist) who specializes in digestive problems. It is important to be aware of any pre-visit limitations, such as limiting the foods you eat in the days leading up to your consultation.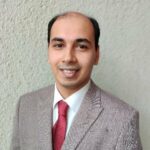 Dr. Aditya Kulkarni
MS, DNB, FRCS, MCh (Surgical Gastroenterology & GI Oncology)
Dr. Aditya Kulkarni is a Consultant of Laparoscopic and Robotic Gastrointestinal, Hepato-biliary-pancreatic, and Cancer Surgeon at the renowned Oasis Surgery Clinic Pune.